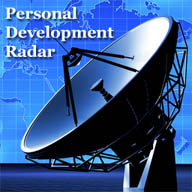 Hi everyone, and a very happy
St Patrick's Day!
Personal Development Radar aims to bring you the latest news and suggest best online resources on personal development.

NEWS
Global Search for Personal Development Sites update – the following websites were submitted to the Global Search last week:
Latest carnivals
If you want your carnival mentioned here, just let me know using the Personal Development Radar contact form!

Personal Development Forums are finally open!
I am happy to announce that Personal Development Forums are finally open to public! You are more than welcome to register and start or join conversations on any topic around personal development.
INTERESTING RESOURCES
Website announcement: Self Development Tips 101 by Jesper Knutsson
Website: http://www.insiderweblog.com
Here is what Jesper says about it himself:
Self development tips 101 is devoted to self development, empowerment and other closely related topics. Here you will find a growing collection of articles about topics that concern your mental and physical well-being and how you can work to get more out of all aspects of your life.

Blog announcement: MySelf Development by Robert Hunt
Website: http://myselfdevelopment.net

Here is a description given by Robert:
MySelfDevelopment.net is geared toward individuals interested in topics that advance human consciousness with personal development resources that encourage self awareness and self growth.
There is also a free and private journal to record your thoughts feelings or track progress toward your goals.


INTERESTING POSTS
That's all I've got for you today! Let me know what you like about the Radar, and what you would like to see in future editions.
Leave your ideas in comments, and contact me regarding your blogs or products to be featured in the next edition of Personal Development Radar.