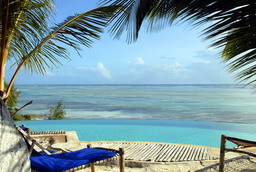 I've been tagged to write this post by Ed Mills from Evolving Times. He has challenged his readers to think and post about the possible use for the extra 36 hours of spare time each week. Although I haven't read The 4-Hour work Week
book by Tim Ferriss yet, I think it doesn't hurt arranging the thoughts and plans for enjoying my not-so-distant future life once more.
Tim claims that the reason so many people never get to certain stages of their lives is because they don't know what to do once they get there. They hope to be rich someday, yet they don't know why they'd want that. They want to stop working, but have no real idea of what they will do to fill their spare hours.
Well, questions like these aren't going to challenge me at all :) Luckily, I'm quite aware of what will happen once I'm finally free from a paid job and work only for myself and on my own projects.
So, here's a rather short list of the main things I'll concentrate on once I have more time each week:
Fitness
I'm not a great swimmer, but do enjoy swimming a lot and would really like to work on my technique. So one of the first things I'm going to do is sign up for that gym down the road with a swimming pool. 25m is about right for me. Hey, even the 15m pool we have in our apartments block isn't bad compared to nothing. But the real reason we haven't been going to it too often is because it's only open until 9pm and we just don't usually have the time to get there.
I also think I would enjoy an extra hour for my daily workout, too. These days, I get 45 min to 1 hour a day, and have to make it either a cardio or a weight lifting session. Ideally, I'd like to combine the two – do a targeted weight lifting for an hour, then have 30-45 min of cardio.
It doesn't have to be a 2-hour block of my time – so I could be doing an extra hour in the early hours or in the evening.
Read 2-3 books a week
I'm currently fighting to beat the 1 book in 2 weeks schedule, with the plan to end up with 1 book a week in a few months time. Once this is reached, I'll be able to keep the necessary pace of reading. With more spare time, I'll definitely invest more in reading and go through 2 or even 3 books a week. I think all I need is a solid hour, maybe two, each day for reading.
So far, I've only managed 15-25 minutes a day, which still works very well for me.
Climbing
If there is a part of the fitness I'm really passionate about, that's climbing. It's such a wonderful excerscise! I can almost feel every muscle of mine getting worked and toned up, and it's a great all-round workout.
Unfortunately , climbing walls are rather hard to come by here in Ireland, there's only a handful of them around Dublin. Once I have enough time, I'll become a regular member to one of the climbing clubs and will do climbing at least 3 times a week.
Half-an-hour of climbing will surely feel much better than cycling or runnin doing a rowing machine. So, definitely, climbing is up there at the top of my spare time priorities.
Spend more time with my family
This may not seem terribly exciting to some people, but to me this could well be the one most important thing to do when I have the time. Not that we don't spend time together now, I actually have no problem with giving anything up in my evenings just to play with our little girl, but I sure would love to do much more.
Liza is quickly growing up, sometimes I think too quickly. I would like to be here for her when she needs me, to be someone who truly understands her and makes a company she genuinely enjoys. She may not speak yet, and only knows a few words, but it's such a thrill to watch her and help her learn something new every day! She's a very smart girl and understands most things without knowing the words or the meanings of them. Sometimes it's due to the rightly used intonation, but in some situations Liza understands it even when your voice and behavior are misleading.
I love the days when I get to spend time with my daughter and wife outside the usual evening hours. I love going to the nearby park with them, or driving up to the hills overlooking the Dun Laoghaire bay for a brisk walk. These are the most precious moments of my life – being with my family, doing something creative or just having a laugh together. Liza easily understands when it's time to laugh and knows how to relieve just about any situation. You just can't be mad at her, even if she had just broken your most favorite cup or tore an important memo from your desk into pieces.
So yes, being here with my girls is definitely something I'd like to do much more.
Learn Japanese
This has been something I've always wanted to do. I've got a few books to help me, but had no time to really sit through them. Every time I watch some anime or stumble upon a website in Japanese, my urge to learn this language comes back, but after a few days it is pushed off my radar by other activities and priorities.
Learning Japanese would be something I'dreally like to do. I'm not sure about passing any official exams on it, but would like to be able to read wesites and newspapers, and ultimately learn to speak it fluently enough to support a simple conversation.
Spend More Time On Photography
I've always enjoyed making photos. Back in school years, I had a black-and-white photo lab at home. I liked the technical side of the process more than the one related to the art itself.
Now I would like to improve my photography. I'd like to get out more to make scenery photos, I'd like to meet more people to make portraits, and I definitely would like to attend a good course or two on photography, as nothing helps you improve more than talking to and working with other (preferably much better than yourself) photographers.
I always envy the photographers traveling the world for major TV networks like Discovery and BBC. These people get to see the most exotic places on our planet for a chance to make a few extraordinary photos which viewers of the said networks will like. I think I could be such a photographer myself as I'm always keen on recognizing the beautify of this world and curious in my attempts to capture it.
Get started with creative writing and write my first book
Well, I obviously got started already. My blogs and lengthy notes I sometimes write on various events in my life have been a great chance for me to express myself.
I admire the art of writing, and plan to improve my own writing skills.
I have recently discovered a whole set of books I'd like to read on this subject. They're written by some of the most known and acclaimed authors, and have everything necessary for a writer-to-be: motivation and inspiration, revealed secrets and useful advice. But but without having more time to just sit down and work on it, I don't think my writing will get much better.
Writing book has been on my mind for quite some time now, but I've yet to decide which one to write first – there seems to be one interesting idea coming to my mind after another. I'd like to finally get started in this direction :)
Give back to my community
It doesn't really matter what I should do for my community – start a life coaching for a particular age group, do top performance coaching or provide technical training – I just want to share my experience and let my positive energy affect the lives of others.
So far I haven't been doing much. I'm considering giving an evening class on blogging, but still haven't decided whether I can commit this much of my time on a regular basis just to enjoy helping others.
I've been doing this before though, and loved it. I think I could make a good teacher in another life, because I really enjoy talking people through basics and helping them recognize new opportunities by applying the knowledge I share. I also love talking to people and working on sharing my experience on various levels of complexity, matching the appropriate target groups.
Teaching is a challenge, but helping people grow is also one of the greatest rewards.
Travel around the world
Well, getting around the Europe (or Ireland even for that matter) would be a good start!
I haven't been very good with seeing places so far, don't know exactly why. Now that Liza is a bit older, it's much easier to get around and we intend to first explore all the beautiful places in Ireland, and then start seeing more of Europe.
I've got friends in Russia, United States, Canada, Germany and Australia – so these countries would be good candidates for starters. I would like to do travel much more though – something tells me I'll really love traveling and updating a travel diary or something (probably a blog) as I go.
I'm not sure whether I'll ever more to another county for good, but I certainly don't rule out the possibility of moving somewhere for temporary work. With my intention to live off passive income, it soon wouldn't matter for me where to work from, as long as I've got an Internet connection.
You get the idea
These would be the first few ideas that I'm ready to get started on. In fact, I'm slowly working on each one of them already, as I would hate to wait for that perfect moment in my life when I have enough time to do everything. The truth is, I will never have enough time, as I'll always be interested in trying new things out and developing new skills. That's why I choose to try my best at all these directions now. I get to have fun and learn new things, and prepare myself for the much better times when I'll have that extra 36 hours a week :)
What will you do when you've got this much more time on your hands? Let me know in the comments, or, even better, make a post about it and send me a link! Be sure to mention it to Ed in his post as well, he plans to make a list of all such posts.