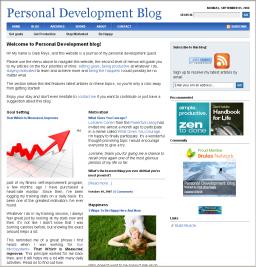 Welcome to the brand new, shiny Personal Development blog!
Starting today, this blog will sport a new design reflecting a chance of my focus.
Things you'll probably notice right away are less ads and less clutter, fewer main menu options and a second-level menu highlighting the four categories of posts I spend most of my time on:
There's more to come in about two months time, but until then – enjoy your stay and let me know if there's anything else I can do to make this website even more useful.