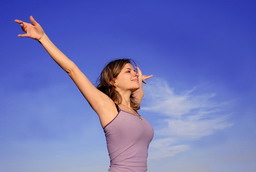 Being a very happy man, I've been thinking of writing such a series of posts for quite some time. I just feel like I own this to others. Being happy is so easy, yet many people seem to need someone to walk into their lives and show them the way, stop them and point out something which can be the happiest thing they've seen in their lives so far.
Looking at people around me and seeing the reasons for their unhappiness, I've decided to share the very same happiness principles I use myself. All I ask of you is to make a decision and commit to reading every single post which will follow (11 planned so far). Make a promise to yourself that you will read each post and take at least one action based on what you learn. Even 11 simple steps towards your well being will make a great difference in the long run.
Remember: a simple change now can make all the difference for you tomorrow. It's never too late to change something little today in order to make yourself happier tomorrow. Being happy is your choice.