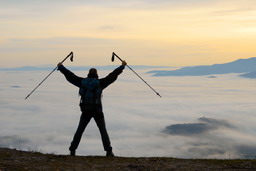 How often do you hear people calling someone amazing? How often does someone inspire you to the extent that you perform beyond your normal capabilities in whatever you choose to work on? This post will help you learn how to become such an incredible person.
The fitness practices of mine – my diet, cardio sessions and weight lifting, have been such a phenomenal success with people around me that I would like to share a few general tips which you can use to become an inspiration to others in almost anything you do.

Being constantly complimented on your noticeable improvement may just be the motivation you will need to become an outstanding achiever and reach the goals you never thought to be so easily attainable.
[Read more…] about 5 Ways To Become An Inspiration To Others