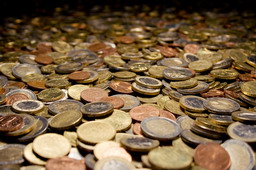 Sometimes your hobbies don't make much sense to others, but still prove to be immensely helpful and entertaining for you. Today I'd like to explain why it's the case with one of the more recent hobbies I've acquired.
My approach to treasure hunting
One beautiful morning a few months ago I was walking across my company's parking lot in the morning. It was an unusually sunny day, we don't get that many of them here in Ireland. I was happy and ready for the challenges of the day, almost anticipating a quick scan through corporate email and immediate start with daily technical chores. As I was walking, I stumbled upon a coin. A brand new, shiny 2c coin. I picked it up and realized that it immediately improved my day by a tiny bit. That's how it all started.