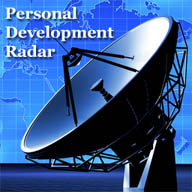 Hi everyone, and welcome to the next edition of Personal Development Radar!
Personal Development Radar aims to bring you the latest news and suggest best online resources on personal development.

NEWS
Personal Development Ideas is moving to a new hosting!
Next week I'm going to migrate this website to a new hosting platform, which will mean a faster access for most browser-based visitors, and an even more flexible website administration for me. Fingers crossed, the change will go unnoticed (Personal Development Ideas feed readers, for instance, won't notice a thing).